Edinburgh is a beautiful city, drenched in history, coated in culture and with a nightlife to suit all paces.
It was an absolute delight to spend three days there on a cold January weekend, exploring in depths the hidden nooks and crannies, whilst delighting in some of the more mainstream tourist attractions.
When I visit a city, I take no mercy, I like to leave knowing I have seen as much as possible whilst having an amazing time.Edinburgh did not disappoint. I spent 72 hours in underground caverns, up a mountainous hill, in several drinking establishments and eating along the Royal Mile.
If you have 72 hours free, some decent walking legs, and a hunger to devour a city – follow my guide to the extraordinary delights of Edinburgh.
Day One
To get a taste of what Edinburgh has to offer it is well worth starting with a view. The Scott Monument is a gothic building which is in honour of Sir Walter Scott. You can travel 288 little stairs round a beautiful winding staircase to the top where you can see a view across the city.
If your legs are a little tired you can pause and grab a refreshment from any of the local bars. I would recommend The Voodoo Rooms 
With incredible interior design and a very cool drinks menu – you are sure to leave revitalized.
There is no reason to drive in Edinburgh, just pack shoes you can walk in.
The second place on our hitlist was the National Museum of Scotland.
Free – so perfect if you want to have a wander in, check out the world's most depressing millennium clock, plus act like a kid getting hands on with all the exhibitions.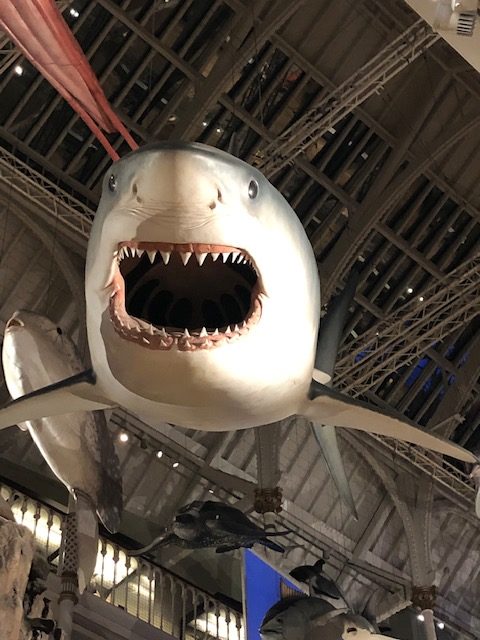 Then for something different….
Want to do something entirely different?
The go grab a slice of cake and a cuppa of tea in Edinburgh's Chihuahua cafe…
Yes really….
I was skeptical, paying money to sit with dogs when I live with a Labrador, had my eyebrows raised..
But bloody hell – I could not have been more wrong…
Its like therapy in a cafe.
And I didn't really like Chihuahuas before I went in….
Now – I want a house full of them.
The dogs come keep you company whilst you have a brew, beautifully trained, lovely to handle, this is a secret treat any dog lover should enjoy whilst in Edinburgh.
Food in Edinburgh is easily available. Cafes, restaurants and bars litter every corner, with a range to suit all budgets.
Night one took us to Belushi – a must for a burger fan.  
Beef stuffed with flavour, and a burger for any taste bud – this little sports bar looks utterly unassuming but offers up some of the best meat in a bun that I have every tasted!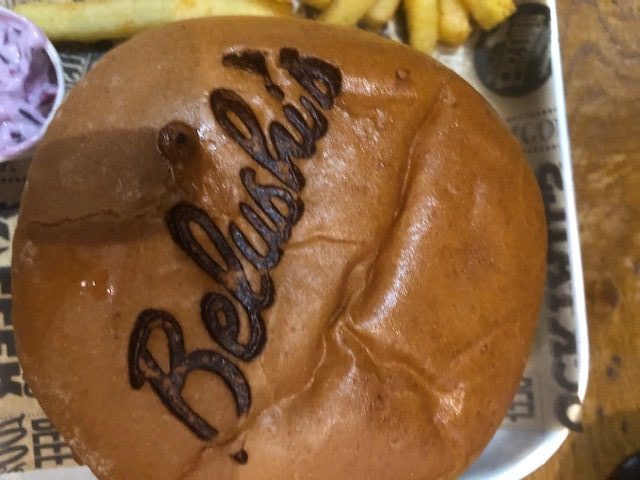 With a full tummy, and legs that had walked a fair few miles, Friday night was early to bed with adventures planned for the next day…
Day Two
My general theory when exploring a city, is to get out on foot and discover.  Day 2 of our whistle stop Edinburgh tour started that way.  With a decent walk around the new town, spotting quirky stores, potential eateries and stunning views.
One great find was The Bearded Baker.   Stunning little cafe selling a range of baked goods, with a focus on bagels.  Head there for a mid morning snack to fuel you through the afternoon.
Then an explore over the old town, through the winding streets and down hidden closes.  Everywhere you step will lead you on a new adventure, from finding a writers museum, to quirky cafes, to tiny little bars.
And the culture and intrigue is not purely above ground in Edinburgh…
As we discovered as we headed underneath the cobbled stones on a guided tour of the underground vaults that hide beneath Edinburgh's streets.
Mercat Tours offer a fascinating tour into the history of Edinburgh, underground.  From body snatching to over crowding – understanding how Edinburgh came to be such a place can be revealed by knowing what lies beneath the surface.  It is an authentic view of Edinburgh, and the tour guides are second to none.
Well worth splashing a few pennies on.
Edinburgh is rich in history.  
But also famed for its comedy, so no trip would be complete without a visit to one of the many Comedy Stores.
We went on a recommendation to the Monkey Barrel Club, and were not disappointed.  Our evening was packed with laughs, chortles and watering eyes as four comics kept us engaged and aching from laughter as the night progressed.
Highly recommend.
Day 3
Seeing the city from up high is the best way.  Camera Obscura, it offers brilliant experience to see the whole city in one room.  Positioned at the top of a theatrical museum filled with optical illusions that will delight both young and old. 
Camera Obscura takes you to a dark room in which is a large table.  Bring in a beam of light and suddenly an image of Edinburgh appears on the table.  It is the worlds best old-fashioned spy camera!
Plus the museum is epic.  As two forty something year old women – we had an absolute blast playing with the optical illusions.  It's a tourist treat everyone should make time for…
Arthur's Seat
After a fun-filled morning, head down the entire Royal Mile, from the castle to the parliament building.  Then pull on your walking boots to get a view of Edinburgh that requires some effort.
Arthur's seat will take you around 90 minutes to climb to the top and down again, and offers stunning views of the city as well as a mini workout – leaving you free to enjoy more of the delicious Edinburgh culinary.
Perfect 72 hours exploring, with perfect company in the form of my best friend.
Enjoy!