It is officially December,
Which in our house, means it is officially Christmas.
I will make no apologies for this.  Winter is my least favourite season, made only bearable by twinkling lights, fabulous firs and the magic that comes from believing.
For the next 25 days I am going to play carols at full blast, over indulge on Christmas movies, moan on Facebook about having to think up creative naughtiness for our Elf on the Shelf and in general, have a blooming good time.
Because, I love Christmas.
One tradition that kick starts our Christmas is the sourcing of the tree, followed swiftly by the decorating of the branches and the rest of the house.
For years we have put up our tree on the last evening of November, so the Advent Calenders can be filled by the Elf whilst we sleep, and Christmas can begin at the stroke of midnight December first.
Tea is always Pizza, and we campaign to find the most delicious on the supermarket shelf, and the music is always festive!
The tree has been found!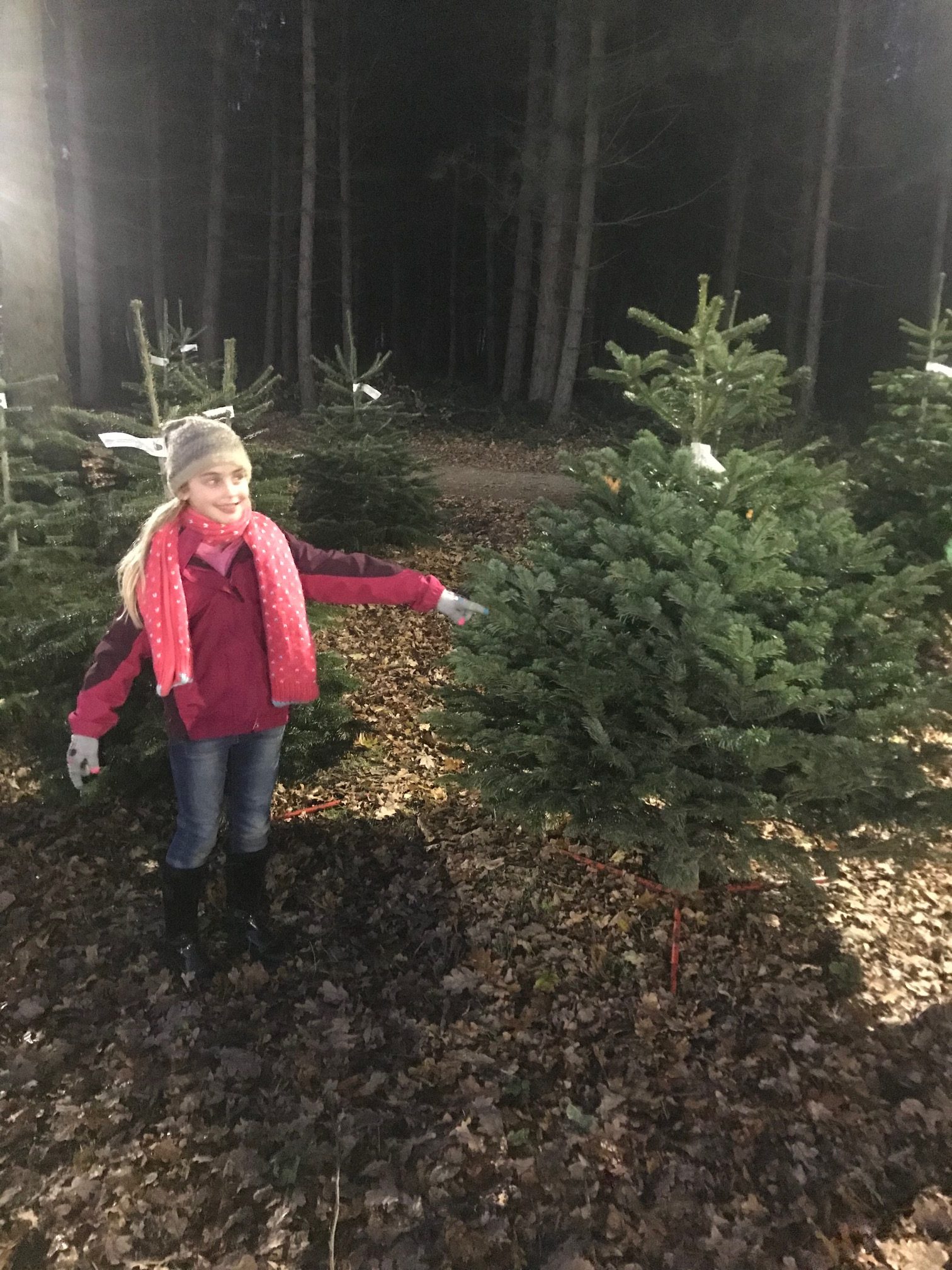 Not this one!  It is too small….
Decorating the tree involved the usual mesh of laughing and shouting.
Trying to get a tree to stand straight with only three short people for support is near on impossible, I imagine the chap who popped up the tower in Pisa had a similar construction team.
But we got it up….
And isn't it pretty….
Final touches…
Then of course, it was time for food.
This year, provided by Chicago Town's new range: The Pizza Kitchen.  Perfect for chaotic nights in a family home. It is a taste sensation, with a unique, freshly baked deli crisp crust – it is spot on for a weekday family dinner, my kids wolfed it down after all their hard work decorating!
The kids love the deli crisp crusts, which taste like Tiger bread, the range is available in four new tasty flavours – Roasted Chicken, Deli Pepperoni, Cheese Medley and Garden Vegetable.  Last night we opted for Pepperoni and Cheese, and they didn't even leave me a slice!
It was lovely, the start of our Christmas, huddled by a sparkling tree, all of us chatting excitedly about the memories we plan to create in December.
In conclusion, it was a perfect and tasty start to our festive mayhem.
As the children finally tired and disappeared up the stairs to bed, I helped the Elf stock the calendars, scattered a few treats on the floor and enjoyed a cup of tea, allowing the lights to accompany me a little longer.
The calm before the merry storm that is Christmas.
We are ready….