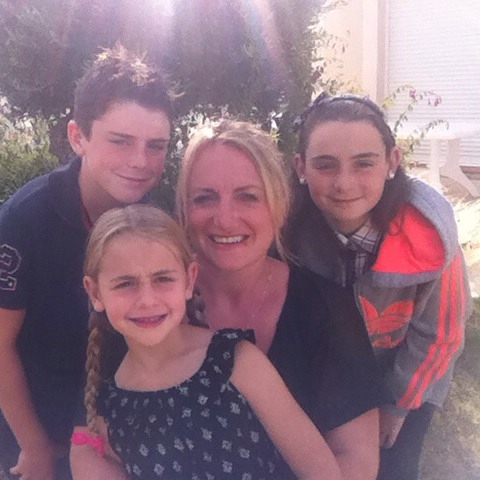 The internet is both a terrifying and amazing place. It is hard to remember a world where we didn't just google for information or where people didn't walk around so engrossed in their phones that they literally walk into lamp-posts. 
It is a technical world where we as adults have had to learn as we have "grown-up", but in opposition, it is a world that our children have been born into. My kids are faster online than I am, quicker to understand, they know the latest social media sites before I do. It is something I have had to learn compared with something they just seem to know. 
At home, I have restrictions on wifi, apps to turn their data off, blacklisted sites. 
But the kids are not at home all the time, they spend a great deal of time away from here, at school… 
Safety online in School. 
Kids are mobile, never far from their devices, phones or tablets. Sites ask for personal data, log ins, bank details. As a parent I am always asking – how can I protect them in a world where I am not always present? 
At the same time, I want to encourage the kids to use the internet in school to research, learn and grow. 
It can be paradoxical. 
It isn't just me that thinks this way…. 
In an article by getsafeonline.org, you can read: 
"Until relatively recently, most homes had a family computer, on which parents could safely introduce their children to the internet, keep an eye on what they were doing and introduce a degree of monitoring and control using parental software. When children started to get their own computers for doing their homework and playing games, it became more difficult to work with them to ensure they were visiting appropriate websites and not talking to strangers online in the privacy of their bedrooms. 
Now, of course, in the age of smartphones and tablets – effectively mini-computers that can be used anywhere – most parents find it a real challenge to not only educate their children in doing the right thing, but monitor and control their online behaviour." 
The risks kids face online include: 
Uninvited contacts from strangers – very different to the stranger danger we were taught as kids

 

Seeing inappropriate content by accident

 

Unwittingly sharing bank details and financial data online.

 
This can lead to online grooming, bullying, being privy to images that not even adults want to view, and having your data hacked. 
As I said it is a scary world, and being at school doesn't necessarily mean you are safe anymore. 
What can we do? 
The most important thing we do in our house is talk. 
The kids know what I love about them being online and what my fears are. And I hope I have given them some understanding of how to keep themselves safe without scaring them senseless. We talk a lot about how people may not be who they seem, how every word they type online is never fully private, and currently because of my kids age – they are not allowed to buy anything online without my permission and using a trusted site. 
Of course, we also use technology to control technology. 
A recent release to the market comes in the form of Kapersky Security Cloud. The first adaptive security – senses new dangers and automatically gives you the right protection at the right time. Aimed at families, it is meant to alleviate some of the concerns mums and dads have when their kids are online. 
Put simply (for those of us who are baffled at times by technology) it protects against all types of malware and viruses. It has the facility to create strong passwords offering greater protection. Its major features are designed to protect kids online. You can set up a virtual private network (VPN to you and I) which encrypts all internet data sent and received on the tablet, phone, or laptop when it is on. 
So when the kids are accessing content out of the home, at school, they are protected wherever they are, on whichever device they are using. 
The family package allows you to create up to 20 individual accounts very easily, tailored to the age and maturity of each user. So it adapts in different ways for my seven year old and eleven year olds. 
It can also control when the child goes online and for how long – so if you really don't want them on their devices at school – you can simply turn off access. 
As the child grows you can increase their independence, all the times having conversations with them so they understand you are not trying to restrict them. You are just keeping them safe…. 
It is a new world, but the main points for kids safety online seem to be a perfect blend of communication and technology. Teach kids to be responsible online but help them along the way. We teach them to ride bikes with stabilisers, and we teach them to learn how to be online with software that guides and protects them. 
You can find out more about Kaspersky Security Cloud, including pricing and full list of features on their website here: https://www.kaspersky.co.uk/security-cloud 
This is a collaborative post – please see my disclosure page for details.